Best Private label skin care manufacturer in India
Aadhunik Ayurveda is the most preferred and fastest growing clean and certified organic best amongst all private label skin care manufacturers in India. The unique approach to quality product formulation with quality ingredients empowered by strong connect with Indian farmers is the foundation to deliver best natural private label skin care.
Natural products are in great demand these days, as most people choose to have herbal natural products. This is the cause that the herbal products business is likewise gaining huge recognition and benefits, and in case you also searching for setting up a business in the same field then going with best private label manufacturer of skincare products, Aadhunik Ayurveda will be the best choice, as we offer the personal label ayurvedic products in India.
What does private label skin care manufacturing mean?
Private label skin care is a multi-part procedure. It starts with selecting a manufacturer which you believe would best meet your desires. No groups/businesses will have exactly the same needs; that's why it's critical to choose a best skincare product manufacturer that will be a good fit. Once you've made your choice, you should communicate with their team to ensure a satisfactory product. For this, there are certain steps involved like
Consultation
Product evaluation
Packaging selection
Labelling design
Final production, and dispatch as agreed between the two parties (manufacturer & buyer).
Looking for a top private label organic skin care products manufacturer?
Aadhunik ayurveda is the No.1 Private Label Manufacturer ( organic & natural) Skincare products in India.
It is well-certified & licensed with all needed departments and agencies to undertake private labelling manufacturing of skincare, health care, and wellness products.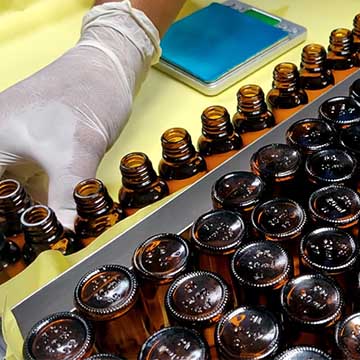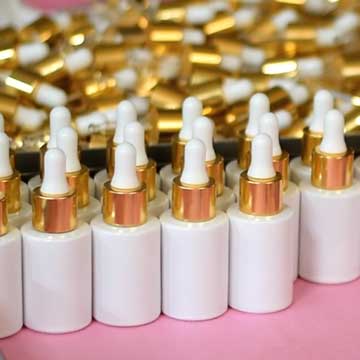 Aadhunik ayurveda is a leading third-party skincare manufacturing company that has developed various skincare, natural and ayurvedic products beneath personal label skin care manufacturers. Explore organic private label skin care products here.
Based on our extensive experience and knowledge within herbal product development, we've got an potent, effective and healthy range of ayurveda, beauty, and wellness products that are clinically tested and proved.
Contract Manufacturing
Aadhunik ayurveda is well known to do third party contract and private label organic skincare manufacturing with 100% transparency and whole quality assurance. As a client, you're assured of a companion who ensures consistent quality, reasonable costs, excessive financial savings, customer products delight, and on-time deliveries at all times.
We maintain strict control over the process in order that we adhere to your timelines. All the products we manufacture are natural, and organic and have met all the exceptional parameters set by the clients and the industry.
We offer a massive range of products to our customer in the segment of herbal products, skin care, essential oils, cold pressed oils, cold pressed soaps, hair care, health and wellness products, etc.
Private label Organic Skin Care- How to choose your product range:-
The success of product marketing in any business, small or large, is a direct result of having a satisfying array of products. Companies create and market these products to customers of varying ages, incomes, purchasing behaviour and product likes and dislikes. Making sure the product range is a top priority for companies.
Understanding the product range:-
A product range is a group of products that have these similar characteristics:
Are closely related in form or function.
Are similarly priced
Are marketed and sold through similar customer groups.
When a company develops a strong core product range, the product range allows the company to focus on those product lines while still offering enough variety in size, color, taste, or functionality to appeal to a wide range of potential customers.
Advantages of Product Range:-
When a company rolls out a product range, they're searching to draw customers in a certain demographic, with common aspirations, earnings purchasing, and behaviour patterns.
The company may additionally favour creating a product line extension from its product range.
While thinking of launching a skin care brand, it's important to know deep inside to turn vision into reality. Read more about skin care industry-market insights, product positioning, choosing right manufacturer, product testing, development process etc.
How can I start a skincare business with clean, natural and organic ingredients that are sustainably fair trade sourced from farmers and provide good value addition to the consumer.
It is a good idea to start a skincare business now because the skin care market is highly unorganised and all those who will deliver the best products with clean, certified and sustainably sourced ingredients hold a high future in the industry. Skin care is a huge industry as everyone uses the basics cleanser, toner and moisturiser everyday which makes it a huge market. Get in touch with the best private label skin care manufacturers and understand how well they can match your vision and budget to private label organic skin care products for your brand. Before all this, make a skin care business plan to get an idea of market trends, products preferred, taste and likings, number of SKU's, packaging, cost analysis etc. All this helps you get very closer to your vision in low investment or say with money spent at the right place.
Is it easy to set up a skin care manufacturing company in India?
Yes, it is very much simple and easy to set up skin care manufacturing in India simply because government clearances are fair and simple to work with however you would need huge capital investment in setting up of unit with fully equipped machinery, modern day safety and hygiene and laboratory with full time chemists and other skilled professionals to help in the journey of suitable product development after strong research and every step quality control. This spans from quality checks on ingredients to quality check on production lines and final product before dispatch. Just ensure to take no objection certificates from all departments as applicable before the start and adhere to various guidelines issued by different departments for example GMP, ISO etc.
Why are we the top private label organic skin care manufacturer in India?
Aadhunik ayurveda is the best private label skincare, health & wellness product that assists in beating the excessive opposition of the market with its 100% clean formulation adhering to all regulations. Also, our production unit processes all the natural materials (in-house) to get the desired products for all skin, hair, health, and wellness types in India. With the commitment to honesty and trust, our company is successful in forming products under the guidelines of ISO, FDA, GMP, and FSSAI. You will get the feasible products in favoured quantities. Thus, it could make it less difficult in an effort to get control over the market easily.
Moreover, we know the latest market traits and our customer's desires. Additionally, it is helping us to establish our unique identification in the Indian marketplace. Also, through investing in our product ranges, you'll easily be able to focus on the other marketing strategies as well. It in addition assists you to grow your business across the Indian market. So, be a part of Aadhunik Ayurveda now for its 100% safe USDA organic product list in India.
With Aadhunik Ayurveda launch the private label skin care products range for your brand line with ease, low investment and a product with efficacy. Find more about our private label/third party manufacturing services here: Private label organic skin care product manufacturer
Explore private label natural skin care products
With us, explore the best private label natural skin care products that are sold in every part of the world as Aadhunik Ayurveda is one of the best transparent and ethical manufacturers and exporters working hard to source quality raw material from farmers to developing formulas and working with efficient staff for quality products.
We work on different skin care, health and wellness private label products such as
Private label Manufacturer of Herbal Potli
Private label tea drops manufacturer
Private label hydrosol manufacturer
Private label wellness products manufacturer
Private label pain relief products manufacturer
Private label hair care products manufacturer
Private label cosmetic beauty products manufacturer
Private label hair serums manufacturer
Private label face serum manufacturer
Private label face toner manufacturer
Private label aromatherapy products manufacturer
Private label organic skin care products manufacturer
Private label shampoo bar manufacturer
Private label body and hair massage oil manufacturer
Private label waterless beauty products manufacturer
And much more customised to your needs and budget.
FAQ
Which company is best for natural products?
Aadhunik Ayurveda vitals is the best and only manufacturer of Natural Skincare Products that makes use of no chemicals and no preservatives at all. The company was established with the founding principle to revive our traditional ayurvedic and regular skin care tradition and practices with original formulation. A formulation that gives you the total natural blend with colour, texture, consistency, aroma all derived from the ingredients only. The growing demand for organic natural products has made aadhunik ayurveda a perfect private label, custom formulation and raw material company with major Indian and global brands associated with it.
How do I start my own organic skin care brand?
Starting your own organic skin care brand is simple and calls for least investment with Aadhunik Ayurveda Vitals. Simply drop in your details or contact us over the phone. We shall understand your vision, requirement and assist you completely from formultion to bottling, labeling and product shoot etc.
How do you formulate natural skin care products?
Natural SKin Care products are formulated using the best quality ingredients without altering their properties with feasible apt blending of ingredients such that chemicals and preservatives are not required at all.
Why Aadhunik Ayurveda?
Aadhunik Ayurveda is the Best Private Label Skincare manufacturer Company in India, that makes use of traditional techniques to develop high-quality Natural Skincare Products. For manufacturing Organic Skincare we source raw material directly from the farmers to produce 100% natural and chemical free skincare products. Our in-house essential oil making distillery, cold pressing unit, hydrosol making distillery, fine and coarse powder making traditional yet highly clean and hygiene world class facility gives us an extra edge in never compromising with purity.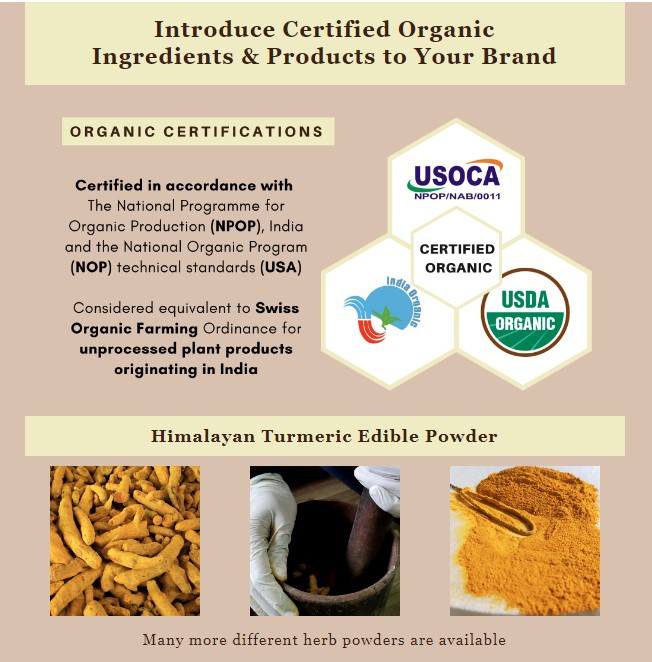 With many years of experience and dedication to honesty, we have been successful in developing products under the guidelines of ISO, GMP & FSSAI which makes Aadhunik Ayurveda No.1 Private Label Manufacturer of ayurvedic skincare products.