Pure Essential oils in India wholesale suppliers & manufacturers | Aadhunik Ayurveda
The leading and fastest growing edible essential oil manufacturer & supplier using clean method & sustainable ingredients
What are essential oils:-
Sweet or herbaceous-smelling or say aromatic liquid substances which are taken out from certain species of flora, natural products, leaves, roots, and trees utilized in fragrance/aroma based treatment, and facial items or wellness products. It is highly potent & aromatic and cannot be directly applied to the skin. These essential oils are highly concentrated, potent, and volatile. For Example- rosemary oil, lavender oil, sandalwood oil, etc.
Essential oils, compounds extracted from plants, have been in use for thousands of years for health, medicinal, and aromatic purposes. With around a hundred essential oils available today, each one carries a distinct flavor and scent of the plant, from which it is extracted. Used commonly as a part of aromatherapy, the oils are either inhaled directly or rubbed on the skin after being diluted. The oils are known to treat various health problems like stress, depression, anxiety, sleep, headaches, insomnia, and reducing inflammation among others. Also, these are used as a natural healer and scent in natural skin care or cosmetics or to freshen things like laundry.
How essential oils are made at Aadhunik Ayurveda
Making of essential oils at Aadhunik Ayurveda is a time-tested traditional technique that produces the best quality highly therapeutic essential oil.
Edible essential oils market
Edible essential oil market is witnessing a stunning growth as consumer demands are shifting to natural products and therefore the skincare, health and wellness industry alone is expected to grow at a CAGR of more than 20% worldwide.
Natural essential oil was extensively used in ancient India up until the 19th century for multiple purposes like antibiotics, aromatherapy, food flavors etc. However in the last 200 years, people have shifted to other means creating a total disconnect from the natural healing tips, techniques and the biome. This has led to the present generation unaware of the appropriate dosage/use of essential oils.
Indian markets at present are flourishing with synthetically prepared essential oils that are just meant for external use marketed as aroma oil, diffuser oil etc. These oils are sold as pure essential oil with a discreet liner - Made for cosmetic/external use only.
Pure and highly therapeutic edible essential oils are purely the pran of a plant in a bottle and therefore the substance is highly powerful and need dilution before use.
How Aadhunik Ayurveda is different from other essential oil manufacturers
Raw materials sourced directly fro the farmers are used for making pure essential oils at Aadhunik Ayurveda. Raw material quality & technique is very important for making pure essential oils. Aadhunik Ayurveda makes pure essential oil using fresh or dried plants parts like roots, stems, leaves, petals, bark, etc. the raw materials are sourced directly from the farmers cultivating different herbs across the Indian states.
With various techniques used to manufacture essential oils like solvent based, CO2, hydro & steam distillation etc., steam distillation is considered the best so far in terms of delivering the best quality highly therapeutic essential oils.
Areas of essential oil application
Essential oil application areas include the food industry, personal care industry, health & wellness (aromatherapy) industry, and medicine/supplement industry. Essential oils available in the market are often synthetically prepared fragrance mimicked oils hence are meant to use only for external purposes like skincare or diffuser. These chemically prepared oils contain no therapeutic property and are inedible too.
Benefits of using essential oils
Essential oils are loaded with medicinal properties. These have been used for medicinal purposes for a very long time. From skincare to aromatherapy there are multiple uses of essential oils. Here are some benefits of using essential oils which you must know.
Calming effect, essential oils help in calming your brain. By inhaling essential oils, the brain signals certain emotions that make you feel optimistic and hopeful.
Improve skin and hair health, some essential oils contain antioxidants. These are high in vitamin C which reduces oxidative damage on the skin from sun damage and aging. In addition, the antibacterial properties of essential oils protect your skin and hair from the damaging effect of harmful free radicals.
Nourishes and hydrates dry skin, essential oils heal damaged skin and provide deep nourishment. Lavender essential oil calms redness and itching and reduces flakiness as it is a powerhouse of antioxidants. It also hydrates the skin and protects it against the damaging effect of cold weather and pollution.
Improves sleep, aromatherapy is beneficial for treating psychological disorders such as anxiety, stress, and depression. Using essential oils reduces the negative emotional conditions that calm your brain and help you sleep better.
Also helps in pain relief.
Increased energy, stimulates hair health, and makes skin glow
Best manufacturers & wholesale suppliers of pure essential oil in India
Aadhunik Ayurveda Company is the leading manufacturer & supplier of organic and natural essential oils made through the process of steam/water distillation. To deliver true essentials to the market, we use plant parts in fresh, semi-dry or dried form without the application of any chemical process. We also deploy proven methods for activities like processing, packaging, and delivery. Our wide range of pure essential oils including lavender oil, rosemary oil,, and many others are available at reasonable rates. We are the leading supplier of pure essential oils.
Aadhunik Ayurveda is truly the manufacturer of essential oils through steam distillation, the clean environment-friendly technique known so far for producing chemical-free & edible quality essential oils. There is a direct connection with the farmers for quality raw material leading to no role of middleman and thereby full control on sourcing quality raw material.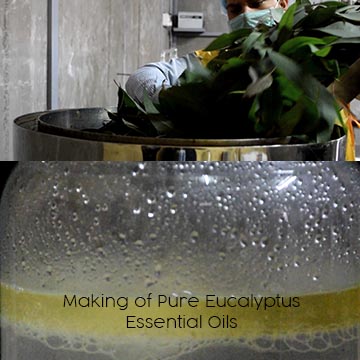 FAQ
What is the minimum quantity of natural organic essential oil one can buy from Aadhunik Ayurveda?
Since pure & edible essential oils are very expensive and therefore you can buy as little as 100ml at best reasonable wholesale rates.
Where to buy natural essential oils?
You need to be an aware consumer while buying a truly natural essential oil because brands often mis-sell synthetic fragrance oils in the name of pure essential oil. So ask questions to ensure satisfaction before you proceed to buy the same. For wholesale essential oil buying, contact aadhunik ayurveda and for buying retail quantities like 5ml, visit the natural skin care & wellness products store here.