Plastic Free Hotel Amenities Manufacturer & Supplier in India
Aadhunik Ayurveda is India's one of the best Manufacturer and Supplier of Plastic Free Hotel Amenities. We are proud to introduce you to the unique plastic-free amenities collection for hotels, resorts and other hospitality destinations.
With years of expertise, Aadhunik Ayurveda produces intelligently designed plastic free hotel amenities and is a manufacturer and supplier of amenities to the upscale hospitality networks to enhance the individualized experience of guests. At Aadhunik Ayurveda, we think that by fostering a friendly environment, we can foster a sense of community.
We take pride in developing and manufacturing 100% plastic-free hotel amenities, which have a greater impact on saving the planet by lowering the carbon footprint and benefiting the environment, society, and economy. Quality, innovation and sustainability were the driving forces behind our company since its inception.
Our mission is to help you become sustainable, fair and to deliver an experience in harmony with the environment. The success of our plastic-free collection is closely linked to our ability to take care of our planet and its inhabitants.
Best Plastic Free Hotel Amenities Manufacturer- Aadhunik Ayurveda
Aadhunik Ayurveda is the leading manufacturer of best plastic-free hotel amenities. Our standard product formulations do not contain parabens, phthalates, or any other type of chemicals. Our plastic-free hotel amenities products like-
Solid Shampoo cum Conditioner Bar
Solid Soap Bar
Solid Shower Gel
Plastic-Free Solid Soap Bars Designed For Hotels
The latest trend in sustainable guest amenities that your customers in the know will thank you for. Concentrated without water, our eco-luxury solid shampoo bars eliminate the need for plastic bottles. Better for the environment. Ideal for hair and skin.
Our Solid Soap Bar is made using naturally occurring ingredients for a moisturising, creamy, conditioning experience.
We also offer the possibility to create a custom designed collection of solid soap bars with your logo in sizes from 15g up to 100g made with your choice of preference.
Our solid shampoo cum conditioner bars are plastic free, containing shampoo and shower gel in a solid form, designed for hotels. The solid shampoo bar has a similar formulation to our natural bottled shampoos with natural plant derived ingredients, butters and essential oils that are perfectly suited for both hair and body washing.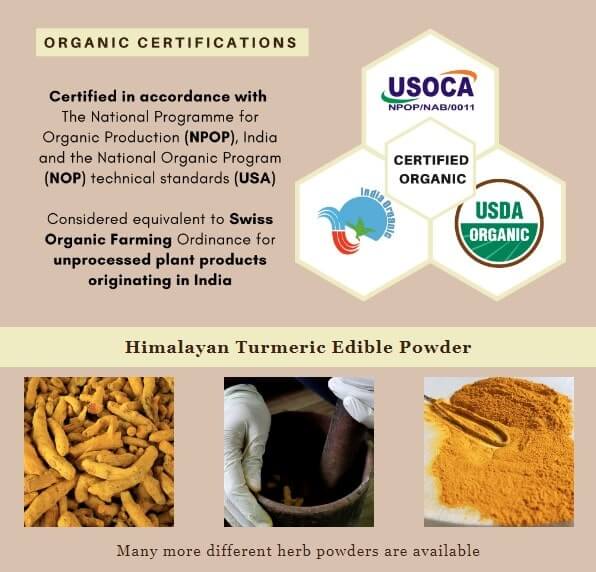 Best Private Label Plastic-free Solid Soap Bar Manufacturer
Aadhunik Ayurveda is the No.1 manufacturer of plastic free solid soap bars. We have a wide range of private label solid soap bar line for hotels which includes-
Private Label Lavender & Tea-tree Solid Soap Bar
Private Label Turmeric Solid Soap Bar
Private Label Eucalyptus & Spearmint Solid Soap Bar
Private Label Rosemary & Lavender Solid Shampoo Bare
Private Label Clay Mud with Neroli Solid Soap Bar
Private Label Lime & Lemongrass Solid Body Soap Bar
Private Label Unscented Solid Soap Bar
Private Label Charcoal & Tea-tree Solid Face Soap Bar
And much more.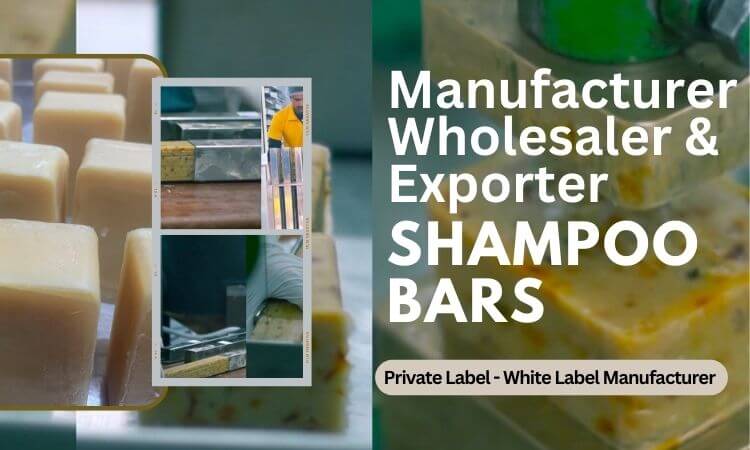 There are many options to begin with and you've a chance to create your desire of plastic-free Solid shampoo bar for your hotel amenities with us using our custom formulation services where we create as per your idea, vision and budget for your hotels, spas and others.
Aadhunik Ayurveda is India's best transparent working manufacturing hotel amenities company delivering its products to many hotels, spas, resorts and other hospitality centres globally. We are USDA, FSSAI, GMO & ISO certified manufacturer of skin care, hair care, food and wellness products to fulfil all the needed guidelines.
You can contact us through email aadhunikayurvedavitals@gmail.com for more information on manufacturing of plastic-free hotel amenities.
FAQ
1. Is it possible to get custom toiletries manufactured in low MOQ's?
Yes, Aadhunik Ayurveda helps single properties, concept spa & wellness centres come up with custom made toletiers for their guests totally in tune to their concept & aura of the property in low MOQs as well.
2. Who is the best genuine supplier of healthy and plastic free hotel amenities in India?
Though various manufacturers claim themselves to be the best plastic free and clean hotel toiletries manufacturers and suppliers, Aadhunik Ayurveda stand unique in offering real clean and environment friendly hotel amenities through cold process soap bars as hand soap, body & face soap plus shampoo bars. This helps reduce plastic trash and promote a zero waste policy by the hotel. Also body oil, balms and other healthy natural products can be sourced from Aadhunik and enhance the overall guest experience during their stay.