How to start a skin care & hair care products business with the least investment and best quality products.
Starting a skincare and hair care product business in India is a quite profitable commercial enterprise in recent times. It is no secret that the skincare & hair care business is one of the fastest growing in India as the demand for its products is constantly on the upward thrust. Here are the basic steps you must follow to start your own skincare & hair care business in India:
Make a business plan: The first step when starting a new business is planning, as this way you will have a guide for making the right decisions.
Create a price proposition that gives you absolute clarity around what it's that you do for people, how your products are different and why people should care.
Legally register your business: Starting a skincare product business not only implies planning for its correct operation, but it is also necessary to legally register it with the competent authorities.
Identify your ideal customer and your channels to the marketplace. It's a good concept to create an ideal customer (identify your target) person to really understand what is important to your customers and where you can find them.
Create the products or through a white label company that specializes in manufacturing products and attaching your brand to them.
Connect with professionals to help you create your brand story. You'll also need a brand identity kit to ensure that all your packaging, websites, and social media content looks and sounds consistent.
Best private label skin & hair care products manufacturer in World:-
Aadhunik Ayurveda is one of the best private label ayurvedic manufacturing leading and certified companies in India and across the world for skin care products, hair care products, essential oils, cold pressed oils, cold processed soaps, health & wellness products. The company is engaged in manufacturing & exporting with the brand name 'AADHUNIK AYURVEDA' a premium quality collection of organic and chemical-free products. The aim is to provide the uncompromised quality organic skin care, hair care health & wellness products to their customers at the most affordable prices.
Aadhunik Ayurveda has, with its dedicated in-house R&D team of experts in ayurvedic & chemical free product design, developed a complete range of skincare, haircare & personal care products. The products are enriched with the goodness of Ayurveda, the age-old Indian science based on traditionally used ingredients, blended with traditional techniques.
Aadhunik Ayurveda continuously grow and improve their business, develop and motivate their people, innovate new solutions for being different, and work with honesty and transparency. They are the top leading Private Label Skin Care Products Manufacturers in India. Aadhunik Ayurveda undertakes Private Label ayurvedic products in India. Proper time and concern are given to the manufacturing of 100% chemical and preservative-free products range in India. The product list includes:
Cold Processed Soaps
Men's Care products
Treatment oriented products
Wellness Products
Things to check with a manufacturing firm:-
1. Product Quality: is defined as that facet of logistics management that relates to sets of activities and techniques that are meant to assess the quality of products at numerous levels of the production process, all the way to the point right before distribution.
The quality assessment will be based on predetermined requirements or strandards previously set by the company. Quality control is performed at various stages. The more commonly performed checks include the following:
To checkup upon the labels & packaging
Checkup before and after manufacturing
Checkup in-process - right healthy product as desired
Checkup before shipping
2. Documentation/Certification: Certification of analysis (COA) is an important document that communicates the outcomes of scientific tests done on manufactured products like food, chemicals, research products, and pharmaceutical products. Country, manufacturing date, batch number, expiry, and many others. The COA also lists the chemical used in the product's manufacturing and testing and is created to ensure all important regulations are met and complied with.
3. MOQ: when placing an order with some manufacturers and wholesalers, they may require a minimum order quantity (MOQ). That means sometimes manufacturers; suppliers and wholesalers will turn away some customers if they're not willing or capable to meet the minimum order quantity. However Aadhunik Ayurveda is helping many start-ups with a minimum order quantity of 200- 300 per product to help them start their venture with least investment and all regulatory compliances.
4. Labeling assistance: labeling in the manufacturing business is an important activity for one-of-a-kind reasons. It helps increase brand reputation, safety, and efficiency. When it comes to packaging and manufacturing a product, primary labels and secondary labels play an important role. With a memorable product label, you easily become a familiar sight, which creates trust between you and the consumer.
Aadhunik Ayurveda with its extensive experience in labeling and designing for domestic and international brands can help you create attractive labels with all mandatory labeling requirements as per the guidelines of the government - India & other countries.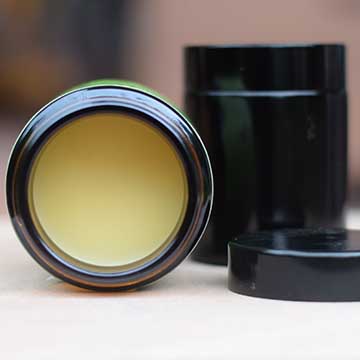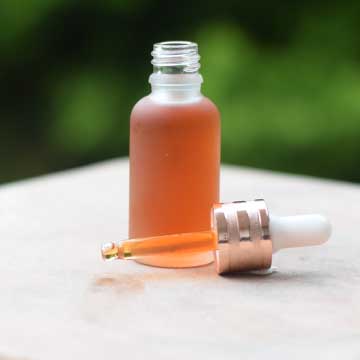 5. Shipping:- shipping is a critical stage that needs planning to ensure the product is delivered to the buyers warehouse safely and at economical rates. At Aadhunik we have contacts with agencies that operate different modes of transport like sea, air & land. Our experience in the area helps our buyers with ease of doing business with us as we provide all supporting documentation with all shipments and especially export shipment.
Product safety, there are safety and health strands that must be complied with. Inspectors will focus on whether the products are safe for use or consumption.
Compliance with the company's own specific requirements, standards set by the industry the business is in, and specific policies formulated through the authorities.
Quantity, the number of items packed for shipment must coincide with the number of units ordered by customers and with the invoice.
Product specification, entails looking into the function, size, packaging and other technical specifications of the product.
Packing, during shipping, it's far feasible that there could be careless handling by the shipper, therefore, make sure that the items are packed appropriately, depending on the nature of the product, to limit the risks of them being damaged while in transit.