Skincare Product Industry Manufacturer and Market Trend in 2022
The global skin care market is witnessing unseen growth over the past couple of years with prime focus on suinable & clean ingredients. Skincare includes a range of implementation that ensures one takes suitable care of their skin. A skincare routine aims to relieve certain skin conditions and make sure the skin's appearance is improved. And hence the research backed ingredients with apt composition are leading the market owing to skin nutrition, as these logical products resonate with consumers in terms of addressing their concerns like acne, pimples, darkening, sunburns,scars, dullness etc.
While it is vital to recognize all the skincare trends, it is also essential to be informed and educated about the skincare industry's statistics. Below are some fascinating statistics about the beauty industry.
In every 10 skincare brands you come across, 9 of them have a social media account. Instagram tends to be where they're the most active, with e-commerce rising, being on social media is the smartest thing a brand can do.Brands with updated content, quality product, well packed, certified & well compliant, after delivery support and presence across all major platforms tend to perform quick & better.
In the beauty industry, the skincare industry is the second-largest branch. On average, at least 83% of people purchase natural and organic skincare products. The growing awareness of the benefits of using organic and natural skin care has led to consumers paying attention to ingredients used in the making of their skin care products. With a preference for ingredients that are plant-based and sustainable, the market is fast declining for products made using tallow, mineral oil & many chemicals.
Skincare brands that support social and environmental causes are more likely to gain more customers than those that do not. 90% of consumers state that they are more loyal to skincare brands that have taken the initiative to support these causes.
Skincare product industry manufacturer in India:-
The skin care product manufacturing industry is booming with multiple players in the market. To begin a business, it is important to find a manufacturer with credibility, ethical working standards like adheres to transparency - complete ingredient disclosure, comfortable in inviting you to visit the premises and showcasing the making the techniques and above all carry the same vision of delivering the best quality product as is yours. So the only manufacturer that prepares various skincare, hair care & well products using just no chemicals and preservatives is Aadhunik Ayurveda Vitals, located in the himalayan foothills in the Indian state of Uttarakhand.
Aadhunik Ayurveda is the best private label ayurvedic products manufacturer in India delivering to more than 13 countries. It is the well-certified & licensed private labeling manufacturing company producing the best of skincare, health care, and wellness products. We make herbal and natural skincare, hair care, and personal care products with customized packaging products according to your requirement. All our products are manufactured under proper regulations and expert supervision. Our team provides appropriate guidance on the private labeling process helping you create the ultimate range of products for your customers with least investment.
Private label/third party manufacturer:-
Aadhunik Ayurveda is the best private label ayurvedic (organic & natural) products manufacturer in India. It is certified organic processor of raw material that goes in the making of various products. This means Adhunik Ayurveda has NPOP and NOP organic certifications to process and blend ingredients to produce ready to use products. The world class facility is ISO & GMP certified and complies with the requirements of all needed departments and agencies to undertake private labeling manufacturing of skincare, health care, and wellness products. Based on our extensive experience and knowledge within herbal product development, we've got a potent, effective and healthy range of ayurvedic, beauty, and wellness products that are clinically tested and proven.
Custom formulation manufacturer:-
Aadhunik Ayurveda provides the opportunity to
develop custom skincare, hair care, health, and wellness products
with 100% chemical-free formulation, creation, trademark registration, packaging, design, and printing. We provide all services under one roof. We have efficient work with more than 100's of clients who are successfully selling the manufactured products at our plant. Our product range includes
essential oils, cold pressed oils, cold processed soaps and face oils, baby care products, men's care products, herb and powder, skincare, hair care, herb waters (natural extracts), health and wellness products
, and many more.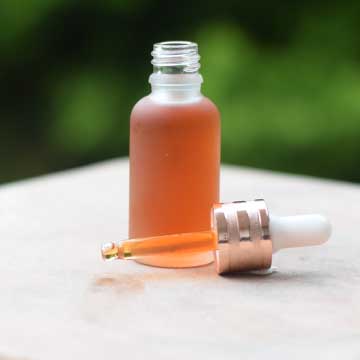 Raw material supplier:-
Aadhunik Ayurveda is a top ayurvedic & certified organic raw material manufacturing company and supplier in India supplying to more than 13 countries across the world. Aadhunik Ayurveda is one of the renowned names in the skincare, haircare, and personal care industry for the ayurvedic raw material and their 'Quality & Standards are the benchmark in the industry. Aadhunik Ayurveda supplies raw materials worldwide.
The direct connection with Indian farmers from kashmir to kanya kumari and from east to west help aadhunik source raw material like fresh or semi-dried herbs, nuts & seeds easily providing a fair trade opportunity to the farmers. The cultivation of various ingredients in the various Indian states helped aadhunik extend its portfolio of ingredients to more than 500 herbs, nuts, and seeds over the years. Our best selling ingredients in raw material are rosehip seed oil, hemp seed oil, jojoba seed oil, apricot kernel seed oil, Black cumin seed oil, pumpkin seed oil, watermelon seed oil, perilla seed oil, lemongrass hydrosol, lavender hydrosol, rose hydrosol, vetiver hydrosol, chamomile hydrosol, rosemary hydrosol, turmeric hydrosol, basil hydrosol, fennel hydrosol, sweet lime essential oil, basil essential oil, lemongrass essential oil and much more.
Skincare Industry trends:-
The trend of natural and organic products is in higher demand than ever as people are more inclined towards using natural & organic products as they have realized the known growing side effects. Aadhunik Ayurveda is leading this trend towards healthy, clean, and 100% chemical-free products, driven both by the sheer number of consumers in this age group and their buying behavior. The skincare segment holds a major share in the global natural and organic product market as the majority of the population spends on skincare as compared to other products due to growing concern about healthy skin.
Tops Products in trend:-
Herbal products have always been promising as they contain natural ingredients and are thus very effective. Indians have a rich experience of ayurveda as the basic recipes have been passed on from generation to generation to facilitate heal, prevent and care therapies.
Products like different face & body thailams, ubtans and jadi buti ark's are back in trend in the market with different minor to major alterations as per brand aesthetics and packaging.
Aadhunik Ayurveda is one of the leading ayurvedic product manufacturing companies in India with its buyers spread in more than 13 nations. Since their products are free from synthetic and harmful ingredients. They use the traditional technique to build their products which are 100% chemical and preservative free.
What works for a brand?
For a skin care brand to work efficiently amongst the target market, it's important that the products are potent, effective and packed in desired packaging. Like any other business, the skin care business too needs conviction and uncompromised quality, a good connection with consumer base and patience to build it into a visioned brand.
And Aadhunik Ayurveda vitals help you in every step with the industry knowledge, experience and insights to turn your dream into reality.