Manufacturer and Supplier of Green Tea in India
Aadhunik Ayurveda is the preferred Leading Manufacturer of Herbal Green tea /tea cuts, tea powders & instant tea in India. With our years of expertise and solid relationships with the farming community, we are able to obtain high-quality herbs to manufacture green tea, medicated tea that are ready to use and ready to brew for you. We produce more than 50 varieties of single ingredient & multiple blends green tea/herbal tea like rose, tulsi, peppermint, lavender, chamomile, arjun, manjistha, ashwagandha and much more. If you are the one searching for the best private label manufacturer of instant herbal tea/green tea then Aadhunik Ayurveda is the best one to source.
What Are Herbal Teas or Green teas?
Herbal tea/green tea are also known as Medicated Tea are beverages that are manufactured with the infusion of a single or multiple ingredients which can be a herb, spice, fruits, seeds, roots or any other plant ingredients in hot water.
These instant green teas are great and convenient and are the perfect example of chemical and even preservative free convenience in today's world. No brewing needed! Just add water, stir and drink straight up, over ice or in your favourite smoothie. These instant rea drops are called hydrosols traditionally known as ark of the herb.
Making of Hydrosol
The chemical composition of natural herb tea varies depending on the herbs used to make them. These instant green teas are a good source of antioxidants. These have been linked to a variety of health benefits, and its uses are also very extensive.
Quality Source Raw Material for Making Herbal Green Tea
Aadhunik Ayurveda is renowned nationally and internationally among the best Green Tea quality source extract manufacturers in India. We make use of traditional methods for producing high quality tea blends. The key to success in blending the finest teas lies undoubtedly in the art of selection and sourcing of teas, herbs and flavours is unquestionably essential to creating the best tea blends.
We blend single origin/multi-origin teas with exotic herbs, flowers, leaves, spices, and flavours sourced from the best farmers cultivating in various regions, from kashmir to Kanyakumari and other parts of India.
Manufacturer of instant green tea
Aadhunik Ayurveda is the best and only manufacturer of chemical free & even preservative free instant green tea - single ingredient or blend of herbs.
In making instant herbal green tea/tea cuts/tea drops, Aadhunik makes use of traditional techniques of steam-distillation. The products produced from this are 100% clean with no use of chemicals.
As always, our products are made with no artificial fillers, flavouring/aroma or additives, so that you get comparable healthy tea benefits as the brewed variety.
To ensure the best flavour, the natural and pure plant derived ingredients are carefully selected. The good thing about this instant green tea is that it dissolves right away in water without forming any sediment and has the best flavour.
You can always find green tea in differents forms with us like
Green tea - tea cut size
Green tea - fine powder
Green tea - Instant (hydrosol)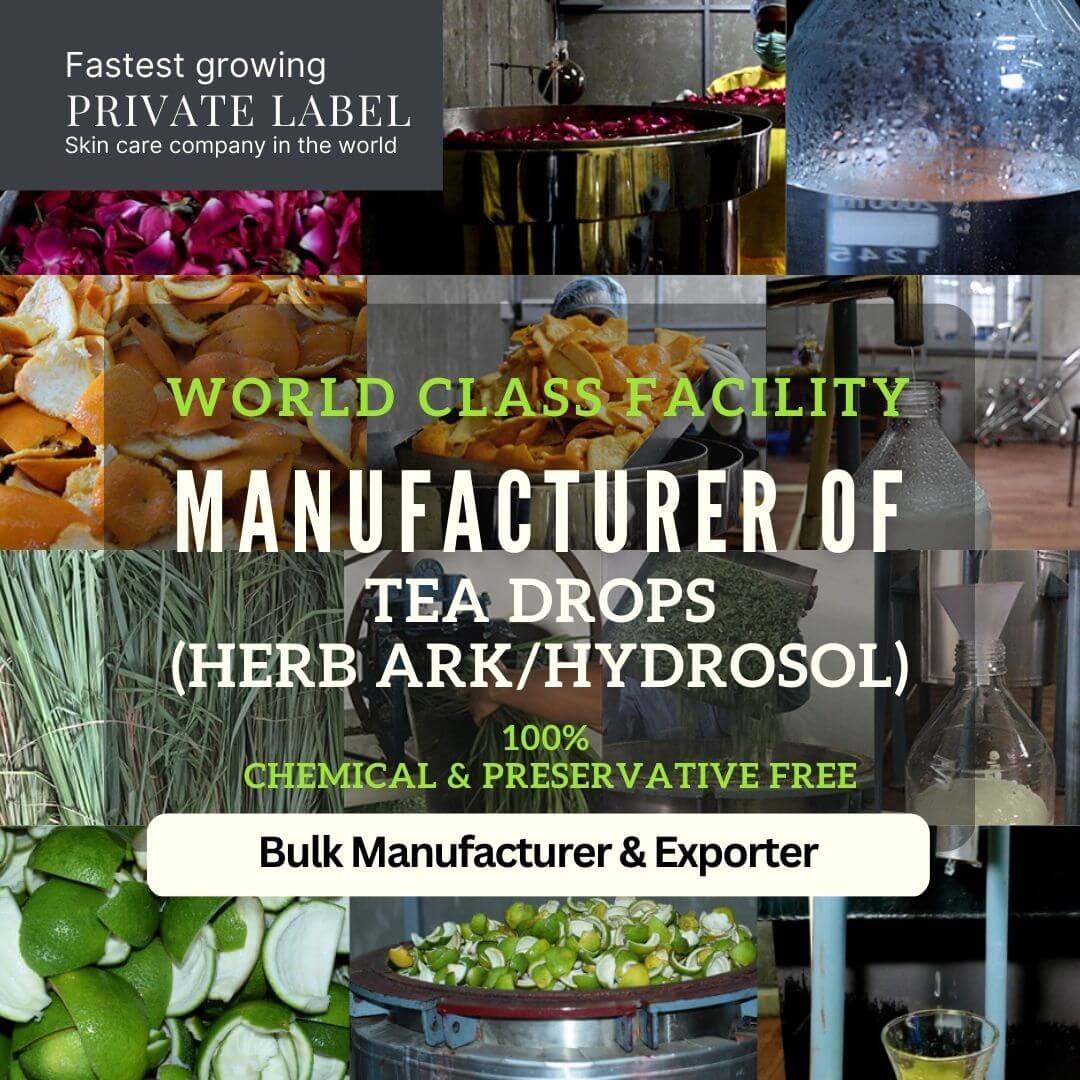 Best Manufacturer, Wholesaler, Exporter & Bulk Supplier of Herbal Green Tea/Tea Cut at Aadhunik Ayurveda
Aadhunik Ayurveda is a highly reputed Green tea manufacturer, exporter, wholesaler, & bulk supplier in India and globally. We take care of customer desire and bring top premium quality of Herbal Tea at the best prices.
As a wholesale premium herbal green tea supplier, Aadhunik Ayurveda gives high-quality tea blends with healthy herbs and spices. We excel in sourcing tea from the best tea-growing regions from India and create delicious, flavorful herbal teas.
Our herbal green teas are carefully selected and examined for high-quality, making sure that they meet the very best standards for taste, aroma, and freshness.
We are the most dependable partner for private labels in the tea industry thanks to our years of experience in tea procurement, processing, and packaging capabilities. We have been selected by a number of global brands across five continents to fulfill their desire to collect the finest Indian teas. Our ultra-modern facility that is capable of processing and packaging for Private Label service is specific because unlike most companies, we are fully-integrated from farm to cup. We offer our Tea in various packaging options as per buyer specifications.
Our experience and knowledge of the global market give us strong desires to offer blends that are reasonable for every customer and match their preferences simultaneously. We also provide you with ISO, GMP, USDA & FSSAI organic certified green tea, herbal tea, tea cut/tea drops and other food and wellness products and much more.
We provide best customer service, with a focus on personalized support and timely delivery. We work closely with our customers to help them find the right teas for their needs, and to ensure that they are satisfied with their purchases. If you are looking for a private label manufacturer that can custom blend your requirement for green tea, herbal tea/tea drops and other wellness products then Aadhunik Ayurveda is the best one to source.
Our research development team is always working to create customised blends/tastes as per your need/budget.
Private Label Herbal Green Tea Range Manufactured By Aadhunik Ayurveda
Aadhunik Ayurveda is the No.1 private label manufacturer of herbal green tea - tea cut and instant tea -hydrosol in India. Pure green tea/herbal tea has become an increasingly more popular beverage. We offer a wide range of private label herbal Green Tea related products which includes.
Private Label herbal green tea drops
Private Label chamomile herbal green tea drops
Private Label rose herbal green tea drops
Private Label lavender green tea drops
Private Label medicated green tea drops
Private Label pitta pacify herbal green tea drops
Private Label detox & harmonize herbal green tea drops
Private Label anxiety relief herbal green tea drops
And much more
We provide our herbal teas/green teas in various types of tea bags like single or double chambered bags, paper envelope bags, family bags, bottles & jars among others depending on the needs of our brand/customers.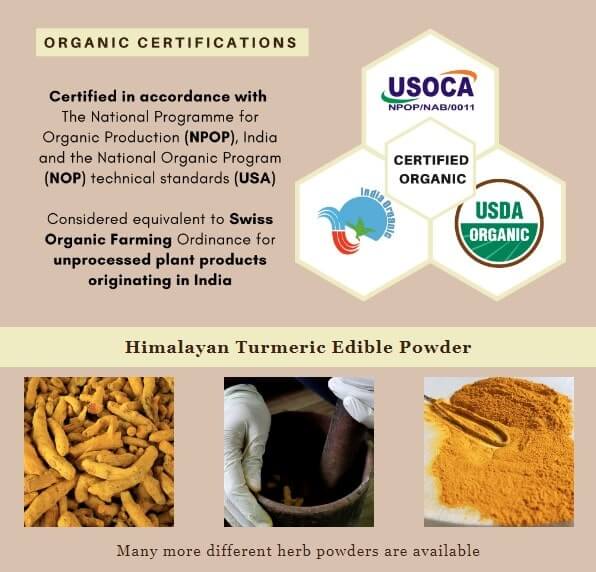 We can help you find private label plans that are both affordable and efficient, whether you own a spa, restaurant, coffee shop, or retail establishment. With our support, you can confidently launch your own Green Tea product and begin improving the lives of your customers.
FAQ
1. Can you create a tea drops blend in low MOQ's for private labelling for concerns like bloating?
Yes, we can certainly create target specific tea drops which act both as preventive and curative. So a blend of herb waters like peppermint, caraway, cumin, fennel can really help ease bloating.
2. I am a green tea brand selling singles and blends of tea cut herbs and now looking forward to tea drops simply to overcome the brewing part? Kindly provide more details including packaging and costing.
Yes, tea drops are healthy plus chemical free and can cut the brewing part which often is the reason behind not sticking to the routine of drinking the tea regularly. We can understand your requirement and discuss to find the best solution so please drop an email to us on aadhunikayurvedavitals@gmail.com or simply whatsapp.