How to Start a skincare line/brand | Aadhunik Ayurveda Vitals
The skincare industry is one of the fastest growing in the world. While there's no one simple path to creating a business, there are specific steps that all successful entrepreneurs swear by.
1. Choose & register a name & logo:-
Brand Name: Your business name is one of the most memorable aspects of your brand. Ideally, you'll need to pick out something that relates to your brand values. Where possible, keep your name short, easy to spell, and simple. It's also important to double-check the name is available before you try using it. Use these business name generators to check availability and get ideas for the name.
Brand Logo: Alongside your name, your logo is likely to be the first brand asset your customers recognize. A great logo will distil the key values of your business into a single image.
2. Identify the target market:-
Luxury skincare: best products with treatment orientation made with high-quality ingredients. You might produce dermatologically tested solutions designed for people with a higher budget, like face masks with gold flakes or saffron.
Specialist treatment:
these products are meant to deal with a specific skincare difficulty, like dry skin or acne. You could produce essential oil for people with sensitive skin or serums for people with oily skin.
Socially conscious skincare: skincare designed with natural, conscious products is particularly attractive to today's audience. Choose a vegan line or a solution that never tests on animals to attract an eco-friendlier audience.
3. Find a suitable manufacturer – one who comes up to your vision & expectation
Choosing the right manufacturer can take a lot of pressure off your shoulders when you're designing your own line.
A good manufacturer can produce your items in bulk, with speed, and according to the highest regulatory strands-so, you can focus on building your brand. All you need to do is make sure you're picking a company you can trust.
In India, there are a number of companies that make skincare health wellness products however Aadhunik Ayurveda stands apart in terms of transparency in pricing and ingredients, ethical business standards, delivery in time, Proper and timely communication with clients and above all clean ingredients.
Expertise:
Does this supplier have plenty of products to offer that are suitable for you.
Does the supplier have an excellent set up to produce the products with hygiene and safety?
Does the manufacturer have real connection with farmers for sourcing sustainable raw material like herbs, nuts and seeds?
Does the manufacturing have a raw material making facility like distillery for essential oils, cold pressing unit for cold pressed oils, powder making unit for coarse and fine herb powders?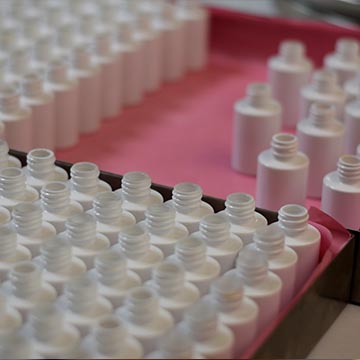 Compliance
With the manufacturers you want to work with are compliant with the health and safety strands of the countries you're hoping to sell in?
Ensure they have the right licensing in place and check what kind of materials they use to produce their products.
Shipping
How quickly can your manufacturer make and ship your products?
Although working with overseas companies can be cheaper, it's no good if your customers have to wait months to get their items.
4. Licence & Certification:-
Launching your own skincare line is exciting. You'll probably be keen to begin mixing up ingredients and picking the perfect packaging, but there are a few legalities you'll need to address first.
To start, read up on the Food, Drugs, and Cosmetics act (FD & C Act).
FDA uses this act to ensure that all skincare products meet the proper standards for both exceptional and safety.
Products should be safe for consumers to use and properly labelled.
Additionally, consider any licences and documentation you might need to protect your brand.
Professional liability and product liability insurance
Cosmetics and skincare licensing
Health and safety certifications
5. Pick samples from private label line:-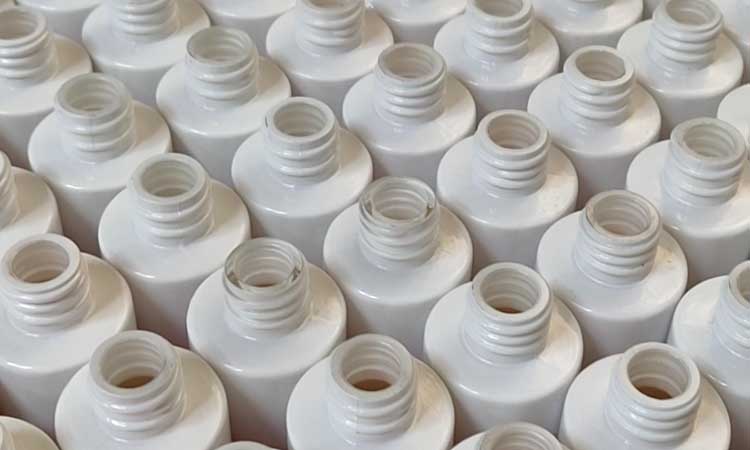 As any skincare person knows, having whole faith in the ingredient list, as well as consumer-friendly packaging, is incredibly important for a product meant to be used frequently on the face. You'll also want to have enough high-quality products consistently on hand to build a following.
Aadhunik Ayurveda is one of the ayurvedic leading manufacturers of private label products for skincare, hair care, and health & wellness products brands. The pure source offers USDA organic, 100% chemical-free, vegan, GMP quality, clean beauty products made in India with a wide variety of pricing options and quality assurance, the best manufacturer allows you to create a fully customized product right from the start. With an established, trustworthy company taking care of manufacturing and development, you can put all your time and energy into advertising, and marketing, and creating sustainable growth for your business.
6. Custom Formulation:-
The custom formulation of a product means it is made exclusively for your brand or company to your specifications.
The custom formulation is the creation of a product made exclusively for your company to your specifications.
Here are the steps you can expect to follow when creating a custom formulation for your skincare product.
Research and development
Testing your lab sample
Think about your packaging
Market testing
Production starts
7. Packaging:-
Your packaging needs to represent your brand while protecting your products. Choose something you can customise with your brand colours and logo, but ensure the packaging is practical. Great product packaging is innovative, lightweight, and eco-friendly. If you are into creating organic products then would stay away from plastic (or would use recycled plastic) and maybe use glass bottles.
8. Launch your brand online & offline as you desire:-
With your products and brand now ready to go to market, it's time to create your online & offline store.
The good news for today's skincare brands is that e-commerce platforms or your own online store make it easy for anyone to start selling products online. However for a brand to work best in the long term , a good product with potent, effective and healthy formulation is must as this will help customers come back for more.