Turmeric Powder Manufacturer, Exporter and Bulk Supplier in India
Aadhunik Ayurveda is the best Manufacturer of edible Turmeric Powder in India. We are the leading manufacturer, & supplier of edibleTurmeric Powder & whole herbs and their coarse & fine powder that can be used for multiple purposes in skincare, health & wellness, food, beverages, colourant, wellness recipes etc. If you are searching for the best quality manufacturer of edible powders in bulk, then Aadhunik Ayurveda is the right one to source high quality turmeric/haldi powder and other herbal powders.
At Aadhunik edible turmeric powder is extracted from the roots of the turmeric plant to produce 100% edible, clean and chemical free products that are in use for thousands of years for food, skin, medicinal & supplements, and much more. With around 100's of natural herbal powders available today, each one carries a distinct taste/flavour and aroma of the plant ingredients, from which it is extracted. There is no use of any synthetic preservatives or any artificial colouring to the powders. 100% clean and edible. And that makes Aadhunik Ayurveda NO.1 Private Label Manufacturer of edible turmeric powder and other herbal powder manufacturers in India and across the globe.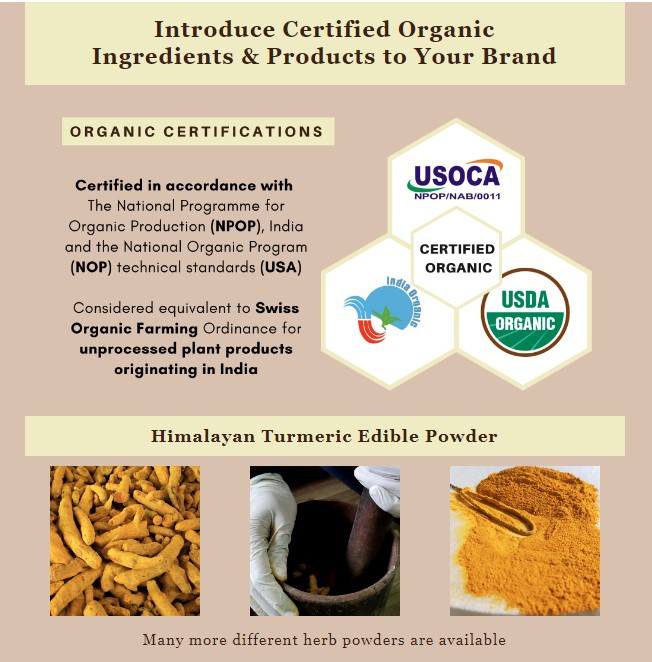 Making of Turmeric Powder
At Aadhunik, we make turmeric/haldi powder by using our clean & chemical free techniques to produce the best quality, highly therapeutic and edible powder. The turmeric used in the making of the edible powder is sourced from himalayan hills of Jaunsar.
The herb turmeric uses dried and semi-dried turmeric to extract its powder. These herbal powders are used in colouring to food, cleansing & nourishing powder for skin, for medicine & flavour to food & beverages.
Best Manufacturer, Wholesaler, & Bulk Supplier of Edible Turmeric Powder and other herbal Powders in India
Aadhunik Ayurveda is the manufacturer, wholesale & bulk supplier of turmeric powder and other herbal powders in India. We have a team of professionals for manufacturing high-quality turmeric powder & natural herbal powders.
We keep our herbs and natural ingredients in well-preserved environments to protect from the heat & humidity to ensure healthy products so our customers never find that they are compromising with the quality, we produce 100% organic herbal powders.
We also have an in-house skilled R&D team for the Preparation of customised Formulations according to Customer's requirements. Our R&D Team has come up with Novel Ayurvedic formulations for health problems.
Being the only manufacturer of turmeric and other herbal powders and wellness products with our own organic land, we offer the supreme quality of herbal products in the Market.
Moreover, Aadhunik Ayurveda not only produces edible herbal powders but also very famous for the other range like, cold-pressed oils, essential oils, herbal water/hydrosol, carrier oils and other wellness products. We offer authentic rates which are wholesale expenses. Our inventory is always full of natural ayurvedic herbal products. So, you could order the products any time.
We make the products as in line with the requirement of the client in term of
Ingredients that customer desire to work with
Consistency & Texture of the products
Functions of the products, fragrance & overall look & experience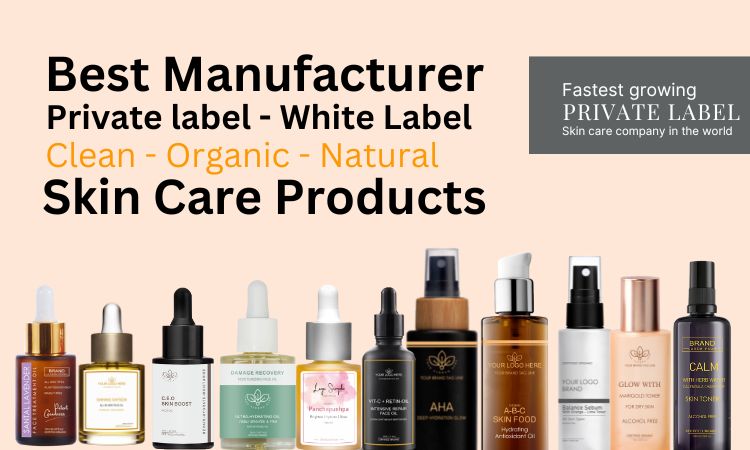 Private Label Manufacturer of Turmeric Powder and Turmeric Products
Aadhunik Ayurveda has curated its name for producing the best private label turmeric powders and other herbal powder range in the market. As a private label manufacturing brand, we are ruling the market due to our high quality and effective range of our herbal powders and our integral role in improving health conditions.
Private Label Turmeric edible powder
Private Label Turmeric face cream
Private Label Turmeric essential oil
Private Label Turmeric herbal water/hydrosol
Private Label Turmeric face polisher
Private Label Turmeric infused body massage oil
Private Label Turmeric health supplement powder
Private Label Turmeric skin toner
Private Label Turmeric Hair Tonic and much more.
With our reveal and ongoing services to this industry we offer our edible turmeric powder and other herbal powder in wholesale pack sizes of 1kh, 5kg, 10kg, 20kg, 25kg are available with us. In case your choice of herb powders, we can still do it based on the availability of whole herb in the region.
With us you get the chance to explore natural food products and other wellness products of your choice at best reasonable prices and uncompromised quality with complete solutions under one roof.
It's easy to start a skin care, food, health and wellness brand with us. From an idea in mind to ingredients, to formulation & packaging, we help you do everything with complete assistance.
FAQ's Can you make a combo of turmeric powder, black pepper powder and flaxseed oil ?
Yes, we can make a pack of the three items as per the size of each you are looking forward to. For more details please drop an email to us at aadhunikayurvedavitals@gmail.com