Jojoba oil Manufacturer, Exporter and Bulk Supplier in India
Aadhunik Ayurveda is the best manufacturer of Jojoba Oil in India. Our Jojoba oil is pure & free from chemicals which are extracted by cold pressing jojoba seeds. The oil is made using the jojoba seeds cultivated in the Indian state of Rajasthan. If you are looking to buy Jojoba cold-pressed oil in bulk, then Aadhunik Ayurveda is the prominent one source of best cold-pressed jojoba oil in India and globally.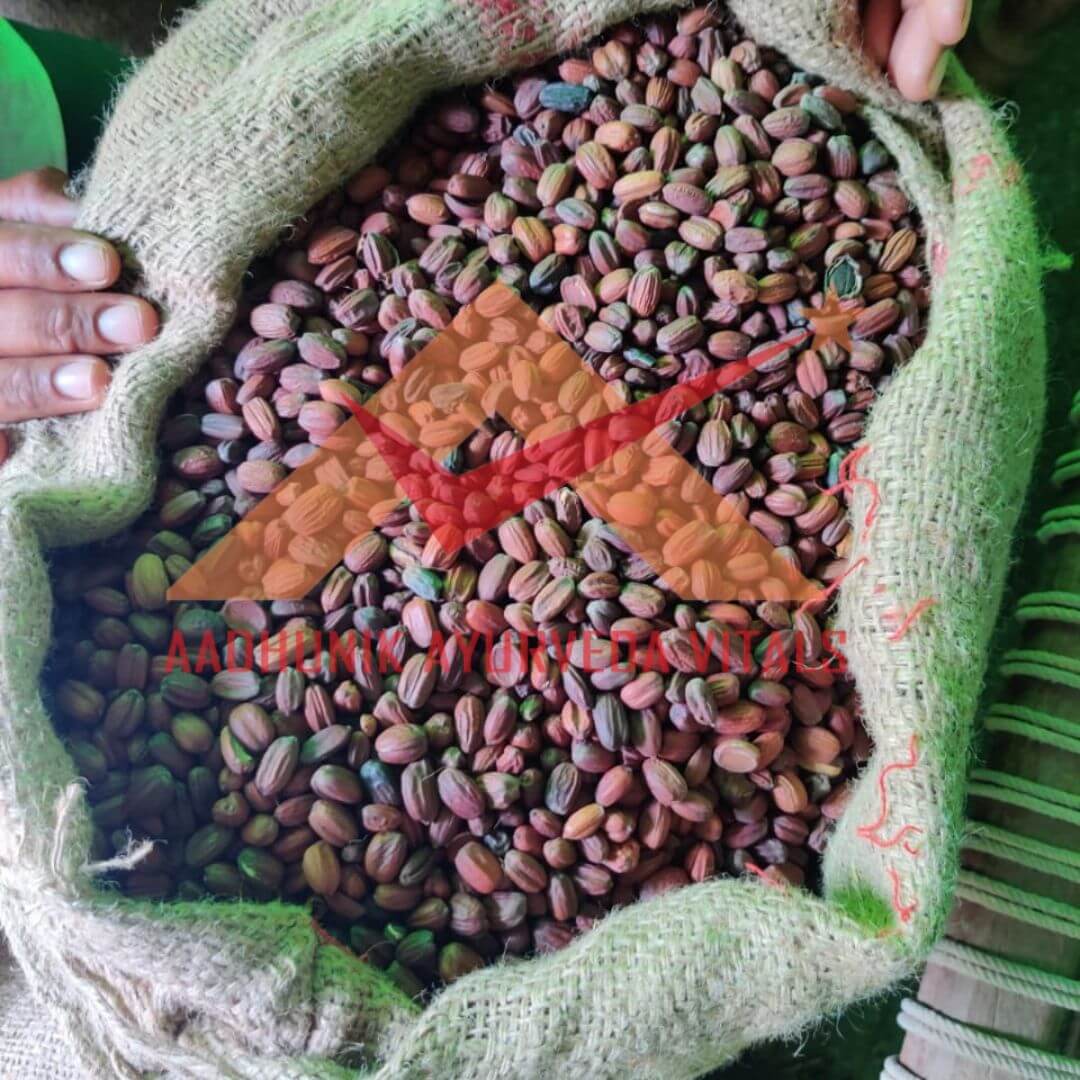 At Aadhunik, we produce more than 50 varieties of cold-pressed oils which are 100% free from chemicals and preservatives. All the nuts and seeds are sourced from the quality farmers cultivating in different parts of India. This close connection helps us ensure a highly quality nut and seeds procurement and give farmers a better price because we avoid middlemen. That makes Aadhunik Ayurveda Top Leading Manufacturer and Wholesaler of Cold-pressed Oils.
Manufacturer of Jojoba Cold-pressed Oil and Other Products
Aadhunik Ayurveda makes use of traditional clean methods of cold-pressing for producing high-quality Jojoba seed oil. As we're involved with farmers at grass root level to source great seeds for producing high-quality jojoba oil. The oil produced is very light and non-greasy.
Since we make jojoba oil in our own cold-pressing unit, the byproducts like jojoba cake/jojoba meal or jojoba fine powder are also available for use in skincare products and other wellness products.
We have quite a decade of experience in producing and supplying a high quality range of cold-pressed oils like walnut oil, coconut oil, mustard oil, hemp seed oil, sesame oil and much more, all over the world.
Cold-pressed oils are making a comeback because of their super health lending benefits and therefore their usage in the food, skin, and wellness industry has increased manifold in the last few decades.
Though Aadhunik Ayurveda Jojoba oil is more expensive than the usually found jojoba oil in the name of cold pressed, because the oil is purely natural and this pure cold pressed jojoba oil makes a significant difference to the quality of the final product where it is used as an ingredient. Here's what makes Aadhunik Jojoba oil so much in demand
100% Natural & Clean
Cold pressed only
100% Free from chemical or preservative
Retains natural aroma, nutrition & colour
Highly therapeutic
Sustainable ( cultivated seeds)
You can buy Jojoba cold-pressed oil in different standard pack sizes 1 litre, 5 litre, 10 litre, 20 litre, as per the convenience from Aadhunik Ayurveda.
Best Manufacturer, Wholesaler, Supplier and Bulk Exporter of 100% Organic Cold-pressed Jojoba Oil in India
Aadhunik Ayurveda is the best ISO & GMP certified manufacturer, wholesaler, exporter and bulk supplier of edible Jojoba oil in India and to other countries like, America, Australia, Canada, USA, New zealand, Thailand, Saudi Arabia and more than 13 different countries. We follow ethical manufacturing practices. We have experts for deep research and analysis of every aspect that helps us comply with industry norms.
Our experts keep a strict watch on all the procedures to make certain clients get no chance to complain. We are counted among top-leading Jojoba Oil and other cold-pressed oil manufacturers and suppliers in the world. If you have any queries and are looking to place bulk orders. We'd be glad to offer the best assistance possible with the best rates.
Why Aadhunik Ayurveda is the best Private Label Manufacturer & Supplier of Cold-pressed Oil in India
Aadhunik Ayurveda is the best Private Label Jojoba Cold-pressed oil and other cold-pressed oil manufacturer and supplier in India.
We can make products-custom formulation with Jojoba Oil like hair oil, massage oil, face oil, hair shampoo, and other wellness products etc.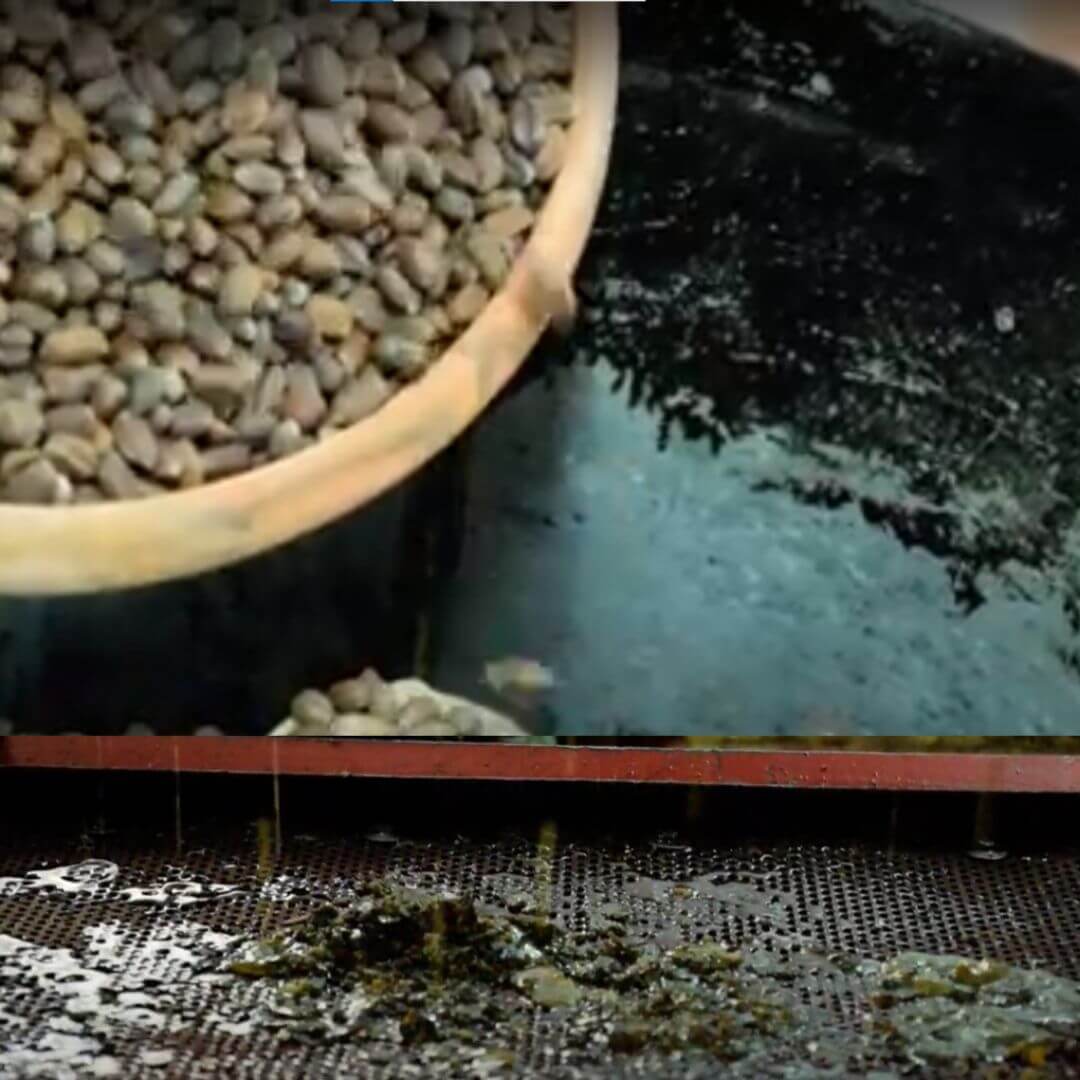 Our cold-pressed oils are widely used in various industries. It is prepared under the strict supervision of highly professional processing and quality control experts. Our products are further packed conventionally using fusion of traditional & modern day practices like good manufacturing practices and other hygiene and safety-related practices.
We have a well-equipped manufacturing facility equipped with a fusion of traditional methods and modern day machinery & safety hygiene.
Fully developed in-house laboratory.
Our commitment to on-time delivery has additionally helped us gain the customers trust
We have a strong established coverage of ensuring truthful prices to our customers and assisting them in their endeavours.
Strong connection with the farming community for quality raw material.
Simple and transparent working process.
Certified Organic GMP, ISO, FDA, etc.
Uses of Jojoba Cold-Pressed Oil
Cosmetics Industry - jojoba is one of the most famous carrier oils that are added into skincare products in sunscreen, body lotions, hair oil, massage oils, and other treatments products.
For Making Infusions
Aromatherapy
FAQ's What is the cost of one 100 ml jojoba oil private label bottle when I look forward to getting 300 pc as MOQ for a saloon chain. We wish to add more products.
We can surely do so. Please drop an email to us with complete details at aadhunikayurvedavitals@gmail.com