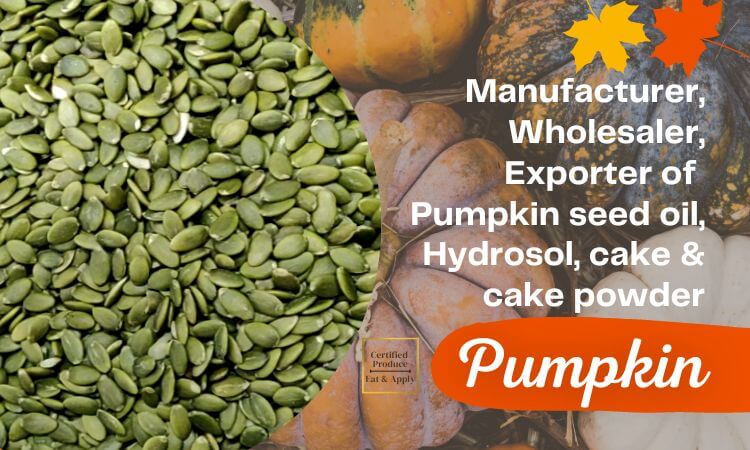 Best Pumpkin Hydrosol & Cake Powder Manufacturer In India
Aadhunik Ayurveda is the leading manufacturer of Pumpkin Hydrosol in India. Pumpkin Hydrosol is extracted by steam-distillation technique that consists of essential fatty acids, and vitamins that are healthy for your skin and health.
The anti-inflammatory properties of Pumpkin because of unsaturated fatty acids that it is composed of gives it anti-aging properties. We are offering premium quality organic Pumpkin ark/water that is beneficial for your skin. It is also good for the health of your hair.
Aadhunik Ayurveda Pumpkin hydrosol increases the firmness of your skin by tightening skin pores. It can be used in different ways-
Pumpkin face toner
Pumpkin nutritional drink
Pumpkin aroma diffuser
Pumpkin anti-aging products
Manufacturer of Pumpkin Seed Cake Powder
Aadhunik Ayurveda is the leading producer of pumpkin seed powder in India. Pumpkin seed powder comes from a cold-pressed method which is 100% free from synthetic colour and preservative. It is an excellent plant protein source, especially for those who avoid animal proteins. Pumpkin seed powder boasts an impressive profile, fiber, and minerals. It's also free from fats and cholesterol.
Aadhunik Pumpkin seed powder packed with antioxidants that may help prevent diseases.
You can buy Pumpkin seed powder and hydrosol in bulk from Aadhunik Ayurveda in different packaging at the best price for use in your skin care formulation like scrubs, toners, masks, face creams, body lotions etc.
Visit our catalogs to see the making of cold pressed oils, hydrosols, herb powders and essential oils .
Benefits of Pumpkin Hydrosol & Powder
Pumpkin has unsaturated fatty acids that help it possess antioxidant capabilities to reduce skin aggravation.
It has moisturizing and restoring properties that are proven to aid persons suffering from skin problems such as eczema and psoriasis.
Pumpkin carrier oil is quite suitable for maintaining healthy, youthful skin.
Pumpkin has natural vitamin E that shields the skin from the damaging effects of stress and aging.
It also relieves acne and lessens the likelihood of new breakouts.
It stimulates the repair of new skin-cell proliferation, making it appropriate for most skin types.
It additionally helps to control the shedding of dead skin cells, which facilitates decreased blocked pores in the skin.
Manufacturer, Supplier, Exporter of Pumpkin Hydrosol & Powder
Aadhunik Ayurveda is a prominent supplier, manufacturer, and wholesaler of Pumpkin seed Powder and Hydrosol that is produced through the steam-distillation process. We offer 100% undiluted and quality-approved products to brands that are packed under strict environmental conditions. It is widely used to maintain skin and hair health.
Aadhunik offers natural & organic (in-house) Pumpkin steam-distilled ark/water & cake powder to their customers. No fillers, or chemicals are added to them. Therefore, Aadhunik Ayurveda stands unique in the market.
The great packaging and high quality requirements are employed to supply desirable results on utilisation. Buy Pumpkin seed powder and hydrosol from Aadhunik online according to your need at the best competitive prices in the market.
We use eco-friendly materials for packaging and high quality standards to make sure our products reach safely to the customers. We are the leading wholesaler, producer and bulk supplier of natural ingredients and thus provide best prices to our clients. With Aadhunik Ayurveda you'll get high-quality products, raw material, and custom formulations for your start-up with best price and low moqs.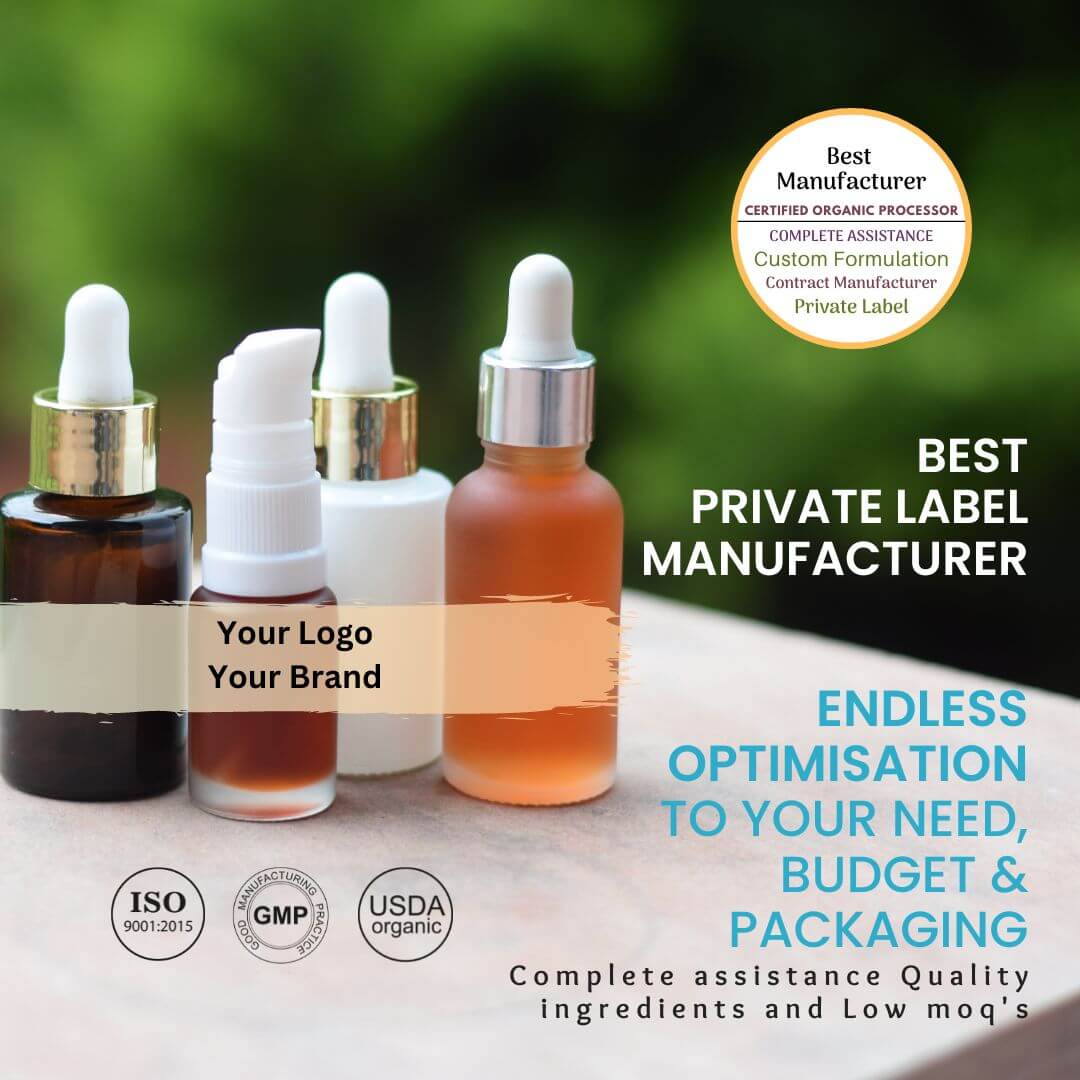 Private Label Pumpkin Product For Health & Wellness
Private Label Pumpkin hydrosol/ark & Powder
Private Label Pumpkin anti-aging moisturiser
Private Label Pumpkin Seed body butter
Private Label Pumpkin Seed Face Oil
Private Label Pumpkin Face Toner
Private Label Pumpkin brightening face mask
Private Label Pumpkin lightening & brightening face gel
FAQ
Who is the bulk supplier of Pumpkin Hydrosol in India?
Aadhunik Ayurveda is the best quality prominent bulk supplier & manufacturer of Pumpkin pulp & Seed Hydrosol and other hydrosol in India. You can buy steam-distilled pumpkin hydrosol in bulk in different sizes from Aadhunik Ayurveda at the best price.