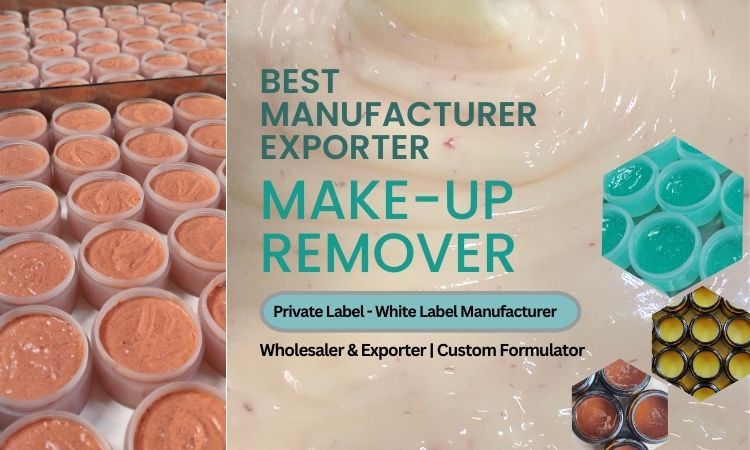 Manufacturer, supplier and private label of make-up removers
Aadhunik Ayurveda is the leading manufacturer of Make-up removers in India. Makeup removers are ideal for removing oil, dirt, pollution, makeup, and impurities from the pores & skin, leaving it clean and clear. If you sleep along with your makeup on, you're inviting clogged pores, pesky pimples, skin infection or irritation, and free radical exposure. Removing make-up throughly from the skin is indeed a challenge. With the kind of make-up product commonly available in the market, a simple wash may not easily kick out all the nasties from the skin's pores. Hence an effective soothing makeup remover with no harsh chemicals is the need to bring back the skin to normal. Also, it's really helpful & important to go for healthy clean makeup removers due to the fact you've already fed your skin with a variety of chemicals in the form of make-up.
Organic makeup removers are formulated to gently cleanse your skin of all traces of make-up and dust, so your skin may regenerate while you sleep.
Your average makeup remover is full of chemicals that not only remove the makeup but also strip your skin of oils and can even be abrasive. Aadhunik Ayurveda is the top manufacturer of makeup remover products and private label company in India.
Making of Make-up Removers
Makeup removers at Aadhunik Ayurveda are made with all plant-derived ingredients like herbs, essential oil, hydrosols, cold-pressed oils, which are proven efficacy to clean the surface and go deep into the skin to provide thorough cleanse with goodness of natural ingredients. No harsh chemicals are added to it and also are made from plants that are grown without pesticides(organically grown) and so are better for the environment.
Types of make-up remover formulation
Aadhunik makeup removers come in the form of - powder-based, oil-based, cream-based, milk-based, & balm-based and each is designed to cleanse, soothe, moisturise and restore skin normalcy, its pH lending a refreshing feel. We formulate as per your need - skin target, specific ingredients, taste, preferences and budget.
Best manufacturer of Make-up Removers
Aadhunik Ayurveda has a diverse range of makeup removers made from plant-derived ingredients. We are widely known for a clean and healthy herbal makeup remover product manufacturing company that goes extra miles to customise products for start-ups and established brands suiting their vision and mission. With our extraordinary performance, we've marked a bench in the natural/Ayurvedic marketplace with the best quality products. We provide herbal, natural, and highly powerful compositions which makes us one of the largest herbal product manufacturers & distributors selling its produce world wide.
Use Aadhunik Ayurveda effective face makeup removers in a variety of formulas and formats, with variety of textures - powder-based, cream-based, balm-based, and face cleansing oils, as it fubnctions effectively to face clean and clear the ake-up. Every product is made at Aadhunik Ayurveda with care and tested for stability and performance as a part of product development.
Private Label Manufacturer of Makeup Removers
Aadhunik Ayurveda is the top leading private label manufacturer of makeup remover and other beauty products in India and globally. There are huge varieties of makeup remover products with us that you can private label- on your brand name for different markets and numerous skin concerns in your desired packaging. These private label makeup remover products include-
Private Label dry powdered makeup remover.
Private Label complete makeup remover balm.
Private Label makeup remover cleansing oils.
Private Label organic makeup remover cream.
Private label makeup remover cleansing milk.
Private Label green tea makeup remover cleanser.
Private Label eye makeup remover cleansing balm.
Private label herbal make-up remover.
Private label natural make-up remover.
Aadhunik Ayurveda is a well-certified manufacturing company in India. We have numerous products for skincare to suit the needs of the various customers/brands.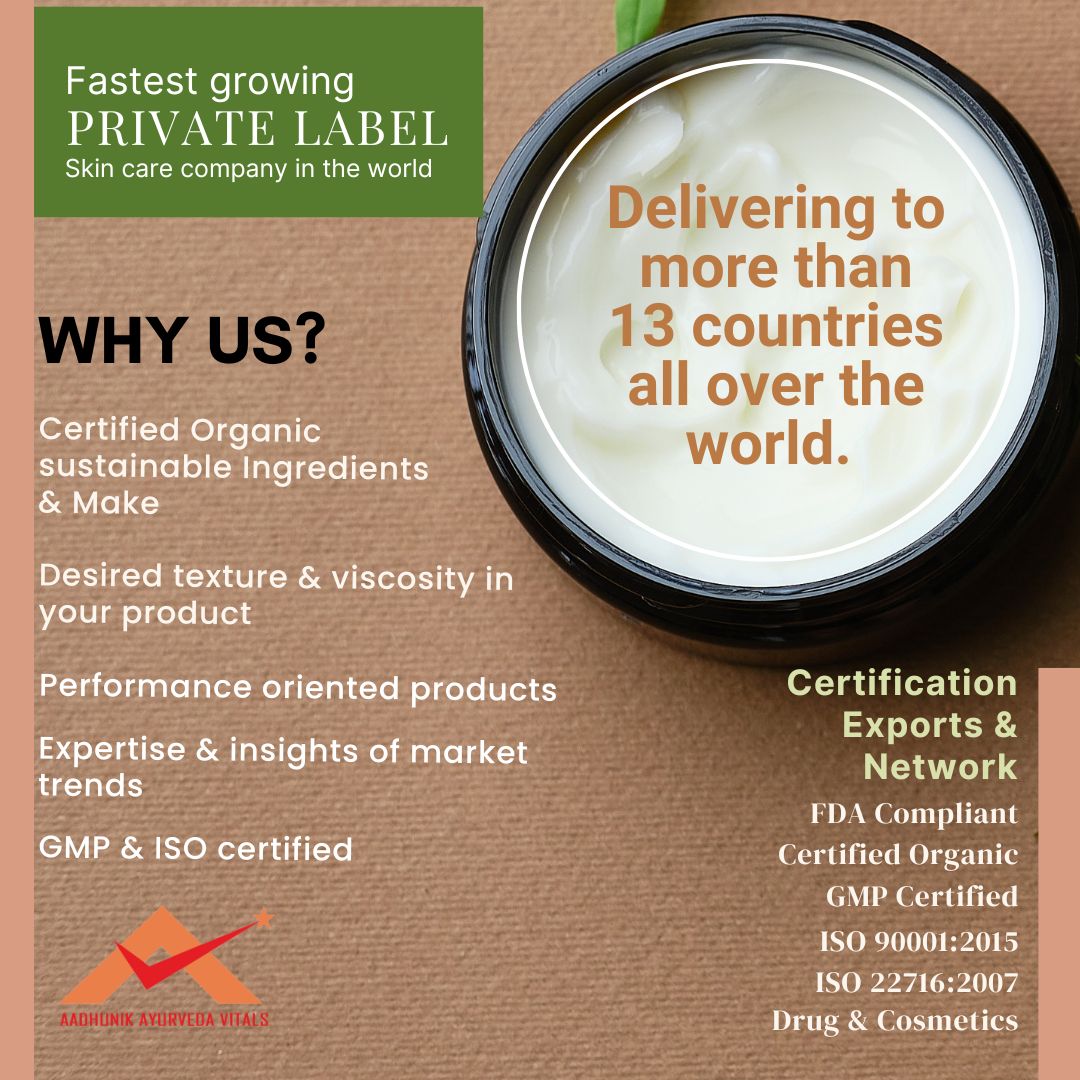 FAQ
Who is the best manufacturer of Organic Makeup Remover in India?
Aadhunik Ayurveda is the best manufacturer/producer of plant-derived natural makeup remover in India. It is the only manufacturer which makes use of traditional techniques to prepare organic makeup-removers. The ingredients used to prepare makeup-removers are sourced from farmers. There are no parabens or other nasties in the product manufactured at Aadhunik Ayurveda. The formulation is 100% plant based.
What was the minimum order quantity of Makeup-remover?
We can produce as low as 200 pieces for start-ups and minimum 1000 pieces for established brands.