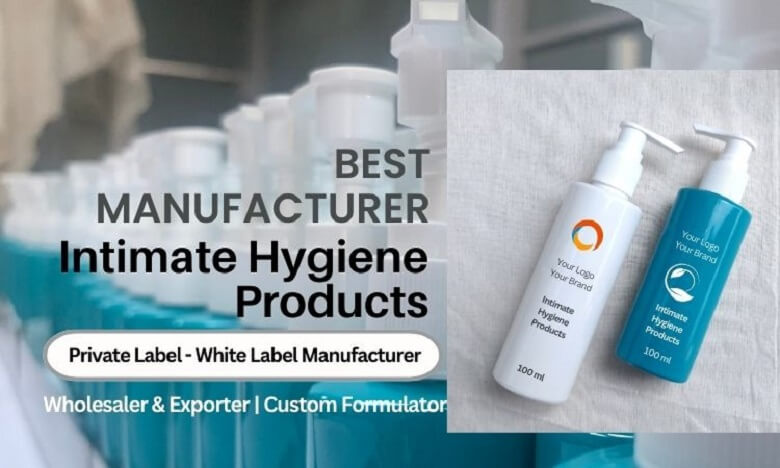 Best Hygiene Care Products Manufacturer In India
With years of experience in the skin care & wellness industry, Aadhunik Ayurveda is the known manufacturer and private labeller of Hygiene - intimate skin care products. Maintaining the intimate areas with right hygiene is critical to unwanted health troubles. Both men and women are now developing more awareness for the health and hygiene of intimate body parts. Herbal hygiene wash is essential as it ensures proper hygiene without the use of chemicals. Using herbal products is always useful as these do not comprise any kind of chemical at all, rather these products contain natural ingredients that are best for health. It is best to keep the natural pH levels which are often disturbed due to irregular diet or harmful chemicals present in soaps and detergent. And if you are looking to introduce hygiene related products to your brand line, with complete ready to use products as per your choice and budget, then Aadhunik Ayurveda is the one that stands above as the top Hygiene Care Products Manufacturers in India.
Aadhunik Ayurveda provides the best intimate wash range like intimate wash, intimate foaming wash, intimate oil, intimate toner, anti chafing cream, hand sanitizer and much more in India. The natural ingredients that have been used to manufacture intimate wash is 100% clean & safe with best qua;ity.. Being the leading manufacturer of Hygiene care products we at Aadhunik Ayurveda serves the best hygiene care product range and offers the best to our clients.
Moreover, Aadhunik Ayurveda is not only manufactured in the intimate wash range but also very famous for the other ranges like skincare, haircare and personal care and much more. We provide genuine rates that are wholesale prices. Our inventory is always full of ayurvedic products. So, you may order us at any time.
We make the products as per the requirement of the client in terms of
Ingredients - ingredients that client wants to work with.
Function of the product.
Texture & consistency of the product.
Aroma and overall look and feel of the product.
Every product making is a comprehensive process where we sit with clients to understand the requirement, post this we develop the proto-type, the developed sample is put to compatibility, stability and microbiological testing. Meanwhile we look forward to the feedback of the client and need be, do another round of reformulation as per required till the product with utmost satisfaction passed by the brand. Post the product is ready - we work on bottling, packaging and other areas required. With years of exhaustive experience and understanding the changing dynamics of the skin care industry, you can start your brand line with us within 4-5 weeks only. This is possible only because everything is in-house from making raw material, to creating the product, lab testings to designing, labelling and packaging.
Private Label Hygiene Care Products Manufacturer
We do deal in a wide range of herbal cosmetics products with natural ingredients and take care of all the safety aspects and the quality, as we believe in serving the best, this is the purpose that Aadhunik Ayurveda stands above as one of the most trusted companies in India. This is the reason more and more people are interested in private label manufacturing with Aadhunik Ayurveda.
Private Label organic intimate wash.
Private Label personal hygiene pack.
Private Label intimate hygiene foam wash.
Private Label intimate hygiene gel.
Private Label pH balanced refreshing intimate wash.
Private Label hand sanitizer spray.
Private Label refreshing intimate toner.
Private Label intimate serum+intimate toner.
Private Label unisex intimate wash.
Private Label intimate moisturising oil.
Private Label soothing and nourishing intimate oil for women.
Private Label massage oil.
Private Label anti chafing cream and much more.
Aadhunik Ayurveda | Top Hygiene Care Products Manufacturers in India
Transparent Comprehensive approach -
We at Aadhunik Ayurveda are the top hygiene & personal care products manufacturers that are produced under the complete guidance and care of the well-trained Research & Development team of specialists and a quality control team. Aadhunik Ayurveda produces personal care products - regular skin care and health-wellness products for clients globally.
Aadhunik Ayurveda is a
leading private label manufacturer of a premium line of intimate Hygiene products.
We maintain a natural and organic intimate hygiene products chain. Our intimate hygiene product range excels in balancing pH levels, intimate itching, and odour. We are a contract-based private labelling producer as well with our produce picked up by many established brands worldwide.
Why choose Aadhunik Ayurveda
Aadhunik Ayurveda is an old herbal intimate wash manufacturing and private labelling brand in India. With the world class manufacturing facility, Aadhunik stands way ahead in delivering products that adhere to global standards like USDA,GMP,ISO etc. With Aadhunik Ayurveda, you can expect products at reasonable prices.
Here's How we are different from others -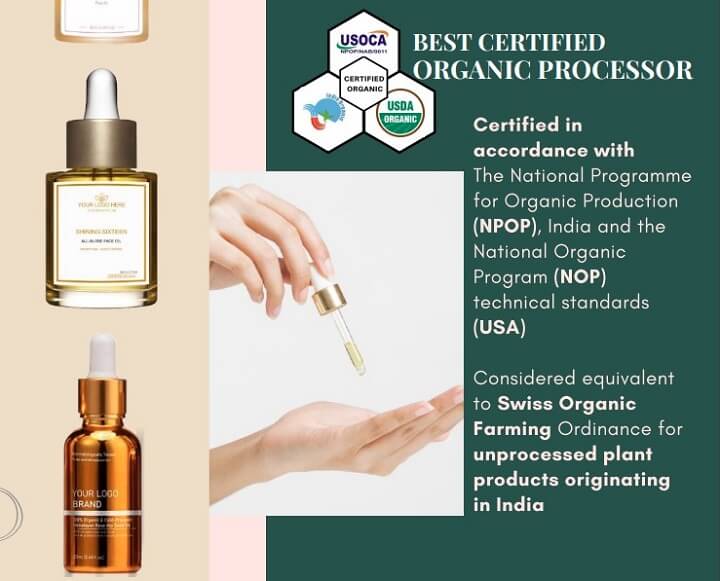 FAQ
Can I export the product made by you?
Yes, you can export the products made by Aadhunik Ayurveda. We ourselves export skin care, health and wellness products to multiple countries across the world.