Vetiver Hydrosol & Essential Oil Making
Aadhunik Ayurveda is the manufacturer, wholesale supplier, Distributor and exporter of vetiver (khus) hydrosol and essential oil in India. Vetiver oil and hydrosol (water) health benefits and uses are becoming popular amongst the new generation as an alternative to chemical based facial toners, fragrance oils, deodorants, aromatherapy oils, food and beverages flavor and much more.
Vetiver is known as Khus locally and its roots are used in the making vetiver oil and vetiver water. The traditionally used technique of steam distillation produces the best quality khus water and essential oil without the use of any chemicals/solvents and preservatives making it the best therapeutic & edible vetiver oil and hydrosol to use for multiple purposes like food, skin care and wellness.
Aadhunik Ayurveda vitals is one of the only edible essential oil manufacturing plants in India with a class facility equipped with traditional resources and modern day safety and hygiene infrastructure located in himalayas. The prime location - himalayan foothills gives Aadhunik the advantage to easily keep connected with farmers of Uttarakhand, Uttar Pradesh, Punjab,Rajasthan, Madhya Pradesh for quality raw material like stems, roots,petals, barks etc. to reach the distiller/factory within a day.
You can order bulk vetiver oil and hydrosol in the bulk/wholesale or retail pack size. The vetiver essential oil is available in different sizes like 100ml, 250ml, 500ml, 1 litre, 5 litres. The vetiver hydrosol is available in different sizes like 1 litre, 5 litres, 10 litres, 25 litres.
Vetiver Cultivation in India
Vetiver is cultivated in different parts of India. There are two kinds of vetiver breed found with one thin & hairy roots while other being thick. The thick vetiver roots are considered the best and are often termed as North Indian vetiver roots.
These are cultivated and found growing in the wild in indo-0gangetic plains and indian states of rajasthan. The thin hairy roots are found in south India. The north indian vetiver is considered superior in terms of quality.
Manufacturing of vetiver hydrosol & vetiver water
Vetiver roots are dug, dried and dusted to remove soil from it. After this the roots are sent to the distillery for the making of the oil and water. The roots are washed and cleaned thoroughly to remove soil completely. Thereafter the roots are soaked in water for 8-10 hours and put in a distillation tank.
Best Technique
The steam distillation technique is the best technique that produces the best quality highly therapeutic and edible vetiver essential oil and vetiver water. The process is similar to our rain process where the steam passes through the roots and carries with it, the nutrients - water & oil vapors and rises up. On coming in contact with the condenser, the vapors turn into droplets of oil and water dripping in a sterilized glass jar. Oil being lighter floats on the top of the water. The oil is separated from the water.
Natural Shelf life of vetiver water & essential oil
Since no debris or contamination is left in the water, the water when stored in a sterilized bottle stays good to use for years without the use of preservatives. Steam kills all the bacteria and leaves behind all the debris making it a super nutrient rich vetiver herb water suitable for food, medicine, aromatherapy and skin care.
Good Manufacturing Practices
Making Vetiver oil & water is time- consuming and labor intensive as a distillation process ( as per arkprakash) takes about 2 - 3 hours to complete one single cycle when lit with fire to produce 20 liters of water.

The facility is certified ISO, organic (USDA organic Certified) and GMP to deliver products with safety and hygiene.

One bottle of vetiver water & essential oil can be used for multiple purposes
Skin care
Food
Medicine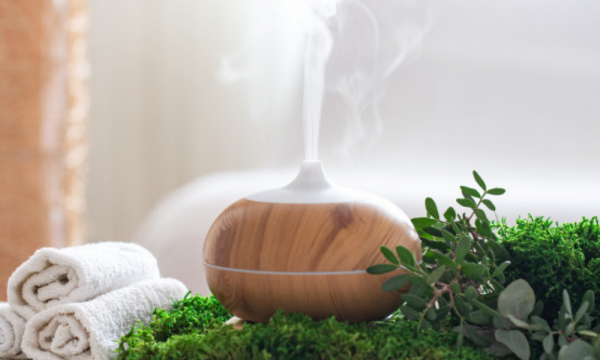 Aromatherapy
Best quality edible vetiver water at best prices
Since there is no involvement of any middle men, hence we deliver the best quality product in the industry at best prices.
Available Sizes
In 1 Litre, 5 Litre, 10 Litre, 25 Litre and more
#VocalForLocal